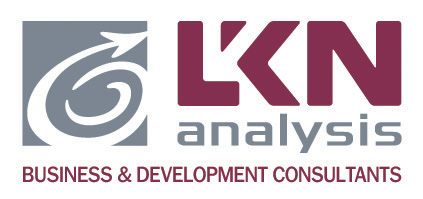 LKN ANALYSIS Ltd. is an independent Greek consulting company, founded by executives who have an over 30-year experience in the field of consulting services, specialising in the implementation of European Structural and Investment Funds (ESIF) in Greece and Cyprus.
During the first two years of its operation the company managed to accomplish several projects for both public and private sectors, showing a respectively high rate of growth. Since 1999 LKN ANALYSIS Ltd. has been considered a well-established company in the field of Management Consulting.
LKN ANALYSIS operates from Athens and has alliances with other leading business consultancy firms, Universities and research institutes throughout Europe.
The company has a high level of expertise in ESIF Funds from the provision of services in several ESIF-related projects in Greece and Cyprus. As a result, LKN ANALYSIS Ltd has gained an overall view of European policies focusing, in particular, on the Cohesion Policy and the Common Agricultural Policy (Pillar II, rural development). The company also participates as subcontractor in EU-wide evaluation studies carried out on behalf of the European Commission (DG Regio, DG Agriculture) and the European Parliament.
Since 2004 the company is a registered member of the Hellenic Association of Management Consulting Firms (SESMA).
---